THE 12-WEEK DIFFERENCE IN FLEA
AND TICK CONTROL
Fleas and ticks are a threat to pets everywhere. Discover the differences between fleas and ticks – and learn why you should keep your pet protected with a long-lasting treatment.
PET OWNERS FIND FLEAS AND TICKS EVERYWHERE
Providing pets with continuous tick and flea protection is essential – whether the pet goes outside or not.
Most of the pet owners we surveyed1 have dogs that are very active, so it's not surprising that, before using Bravecto® on their dog, pet owners that used a monthly treatment: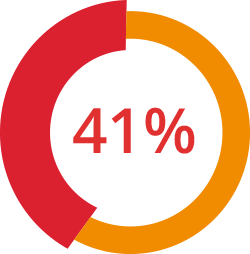 Encountered Fleas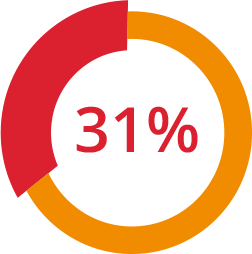 Encountered Ticks
Even if pet owners hadn't seen pests on their dog, many of them have seen fleas and 19 % have seen ticks in one of these places: Fleas are the most common parasite found on dogs and cats2 and can be a significant problem if your pet becomes infested. Fleas can carry serious diseases and some can even be life-threatening. The flea life cycle is long, and monthly treatments may leave gaps in protection, allowing reinfestation in your home, driving you and your pet apart. Bravecto® covers the entire duration of the flea life cycle to prevent fleas from re-infesting the home, so with just one treatment, fleas are all taken care of.
THE FLEA LIFE CYCLE
NEARLY 3 MONTHS3
WHY 12 WEEKS MAKES A DIFFERENCE
It can take several months2 to rid your pet of fleas, which is why your pet needs protection that lasts just as long. Bravecto® is the longest-lasting flea and tick protection available in a chew or topical, delivering 12 weeks4 of flea and tick protection in a single treatment. Bravecto® protects your pet against C. felis (cat flea) for 12 weeks.4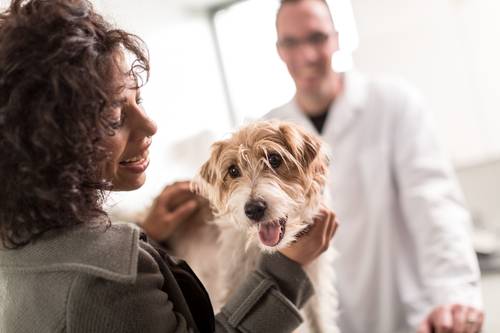 The potential risks ticks pose to pets can be stressful to pet owners wanting to ensure their pet receives effective coverage. Bravecto® kills multiple different species of ticks commonly found on dogs, including the 2 most common in South Africa that transmit Biliary1
PROTECT YOUR PET AGAINST THESE TICK SPECIES4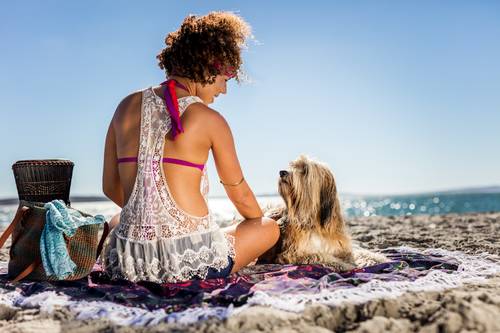 A single Bravecto® Chew treatment lasts for 12 weeks in dogs, while the Spot-On lasts for 4 months for ticks and 6 months for fleas. In cats, Bravecto® Spot-On provides 3 months of protection against fleas and ticks. Compared to other products which must be given every month. That makes Bravecto® a cost-effective option for keeping your pet protected as it also won't wash off.


WATCH THE VIDEO TO SEE HOW BRAVECTO® KILLS TICKS AND FLEAS FOR 12 WEEKS
Try Bravecto® and experience the difference it makes in the lives of you and your pet. Bravecto® provides 12 weeks of protection against fleas and ticks in dogs with the tasty Chew.1,2 The Bravecto® Spot-On in dogs provides 4 months of tick protection and 6 months of flea protection. In cats, Bravecto® Spot On provides 3 months of protection against fleas and ticks. That's easy and convenient treating, fewer chances to forget and a better experience for you and your pet, all taken care of with just one dose.
FIND A VET NEAR YOU
Bravecto® is only available through your veterinarian or vetshop. Find a veterinarian near you today to protect your pet with Bravecto®.
WHERE CAN I GET BRAVECTO®?
For technical assistance or to report a suspected adverse drug reaction, contact MSD Animal Health at 0119239300.
Bravecto® Reg No G4083 (Act 36/1947) each chew contains 25 mg Fluralaner per kg body weight. Bravecto® Spot-On Reg. No. G4292 (Act 36/1947) each 1 mℓ of Bravecto® Spot-On contains 280 mg fluralaner.
IMPORTANT SAFETY INFORMATION:
Bravecto® Chew: Commonly observed adverse reactions in clinical trials (1,6 % of treated dogs) were mild and transient gastrointestinal effects such as diarrhoea, vomiting, inappetence, and drooling. Adverse events reported to date are classified as rare. Convulsions and lethargy have been reported very rarely in spontaneous (pharmacovigilance) reports
References: 1. Data on file, Merck Animal Health, Madison NJ 2016. 2. CAPCvet.org web site. Accessed March 23, 2016. 3. Blagburn B, Dryden M. Biology, treatment, and control of flea and tick infestations. Vet Clin N Am Small Anim Pract. 2009; 39(6):1173-1200. 4. Bravecto® package insert, MSD Animal Health, 2017